I remember when Obama became president in 2008. I didn't really understand much about politics - only that he was the first black president in U.S. history, and that was controversial in itself. I remember going into my parents' bedroom and hearing
Young Jeezy
chanting "my president is black, my lambo's blue." I remember going to school the next day and the atmosphere feeling a little... happier, even though we were only in 7th grade. It was the talk of the school and, I would soon learn, the talk of the world. I remember all of us in the class burst out singing "my president is black, my lambo's blue" and us not realizing the implications of this election or what would unfold in the next eight years. Moreover, we definitely did not anticipate his disheartening departure from office, only to leave us trumped on and troubled.
I didn't start caring about politics until four years later, when Obama was to run against Mitt Romney (even then my interest was limited). It seemed obvious that Obama would serve a second term, but I soon realized that not everyone was as convinced. My high school soon trickled with Mitt Romney supporters. I was even more alerted that Blacks, Asians, and Whites alike all prided in their
beloved
presidential candidate, carrying Romney-Ryan signs and berating my negro president.
Two years later, I learned what white privilege was, like most things I learn, via Twitter. Through an intense conversation with a former classmate - a Romney-supporting girl from high school, in fact - I soon realized that not everyone held my same sentiments. She denounced white privilege, affirmative action, and even racism, itself. I wondered how she could possibly say that since she grew up in a predominantly black community attending a predominantly black school with predominantly black friends. It was then on my bed that late Wednesday evening, amidst a life-changing conversation, that I realized that maybe Obama's presidency was more than just about being black. As if by domino effect, the colorblind, racism-is-outdated, slavery-is-over, white-privilege-doesn't-exist conservatives began flooding in. I was quickly enrolled in a crash course on life, race, and politics, includin
g lots of homework, pop quizzes and, of cour
se, a final exam.
During the last eight years
, Obama managed to deliver the longest streak of economic growth and stability, allowed every American to have access to affordable health care, addressed climate change and pledged to cut greenhouse gases, and was a political pioneer in marriage equality. Despite countless accusations of illegitimate citizenship and political roadblocks from Congress, he was still able to push America towards forward movement and positive change.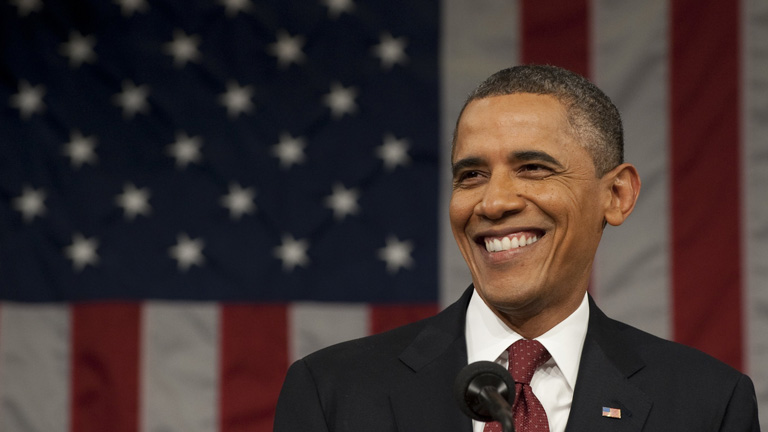 http://www.biography.com/people/barack-obama-12782369
2016 would mark the first year I could officially vote. I was well-informed and eager to participate in the political game, no matter how trivial my vote would be or how disappointing the nominees may have been. I especially knew what I did not want, particularly during my premature years of adulthood.
Despite our good fight we lost, and defeat, frustration and fear filled the country. We had failed the test, not because we were not prepared but because bigotry and discrimination are what this country is rooted upon.
During his farewell speech as President of the United States, he addressed racial tensions in America, highlighted our economic advancements, encouraged anti-discrimination and inclusivity, and shouted out his amazing supporters, including his most elegant and brilliant wife, Michelle.
What's done is done. There is no certainty for what the future may look like now that America's credibility has been trumped on. But maybe that is what this country finally needs - someone to appropriately reflect what America has always been and reveal its true colors of rednecks, blue collar, and white picket fences.
As the president-elect assumes his position on January 20, I will carry out my normal Friday, not out of denial, but of pride - that I had the honor of living during the governance of whom will go down as the most notable president in U.S. history. Obama was more than just a black president. He was a symbol of hope, altruism, and change. And although he gave his farewell speech yesterday, I am sure this is not the last we'll hear of him. The House and Senate maybe red, but
my
president is still, and will always be,
black
.